Features our Assembly/Test Room and Dyno
The workshop is sufficiently equipped to measure and test late model engine components for materials and manufacturing quality and sizing for comparisons with aftermarket products. Consequently, Engine Australia regularly consults with manufacturers regarding the quality and specifications of diesel engine components.
Assembly/Test room. This room is kept at a constant temperature of 21 degrees 24/7. This is to ensure accuracy of the test and measuring equipment.
The latest edition to Engine Australia's workshop is an AWD450DS Dyno Dynamics Dyno. The dyno will be used for the testing and comparisons of performance parts and components we are selling. This testing will enable us to sell parts and give the customer a detailed and accurate idea of the improvement they will get by installing them in their engines. A test machine is also being developed that will enable different engines to be fitted and tested. The engines fitted, will be engines we are developing with our performance parts and modifications. Now equipped with the latest state of the art software it enables us to move into the future, being able to handle the new electronic engines now on the market.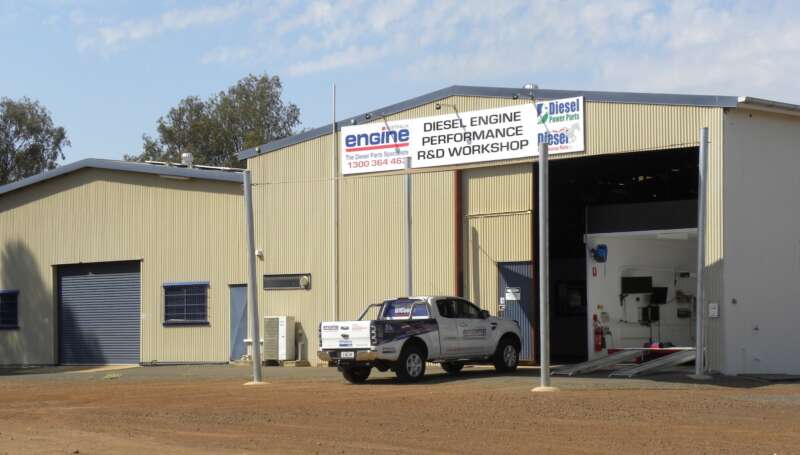 Administration